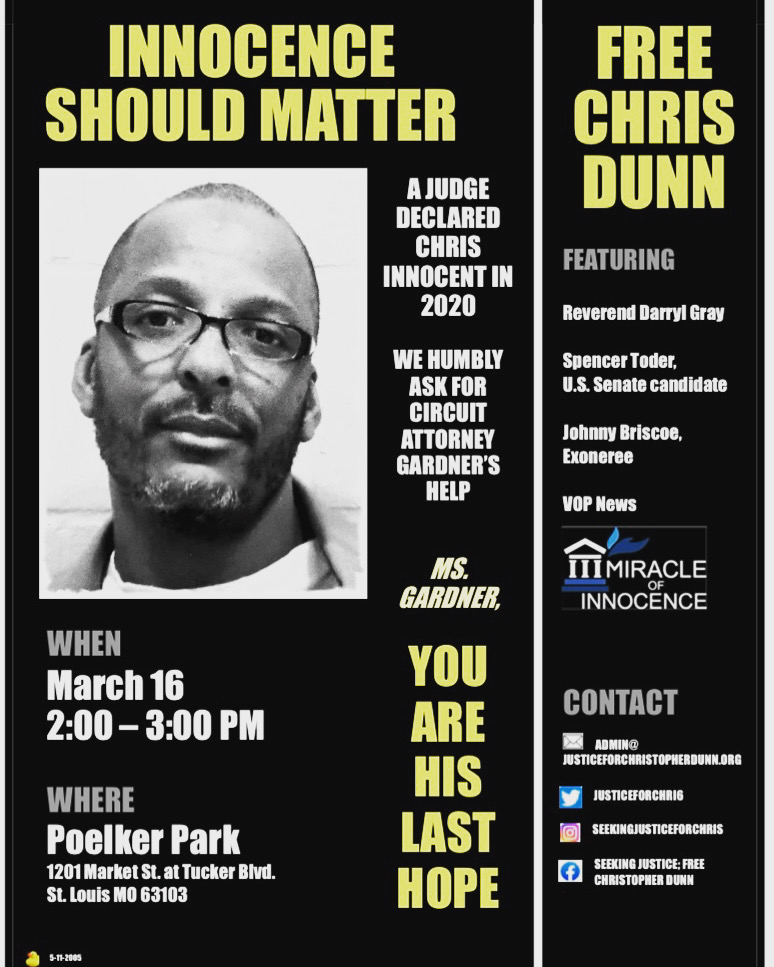 Thank you to our supporters who came out to raise awareness of the unjust imprisonment of Christopher Dunn, and to help us ask Circuit Attorney Kimberly Gardner to file a motion in support of Chris' innocence. The crowd appreciated the wise words of U.S. Senate candidate Spencer Toder, 2006 Missouri exoneree Johnny Briscoe, Valerie Burton of Miracle of Innocence, and Cam, the founder of Voice of the People News. Lamentably, Reverend Darryl Gray was not able to join us.
The rally culminated in the successful delivery of 7.6K petition signatures to Circuit Attorney Gardner's office. We are grateful, and we are hopeful that all of these efforts can bring an innocent man home before his time runs out. 
Watch the story on KMOV.